INSTAGRAM MODEL MARY MAGDALENE
MY 38J BREAST IMPLANT BURST!!!
2/2/2023 1:49 PM PT
An Instagram model known for her out-of-this-world appearance says she's going back to a natural look ... because one of her massive implants popped!!!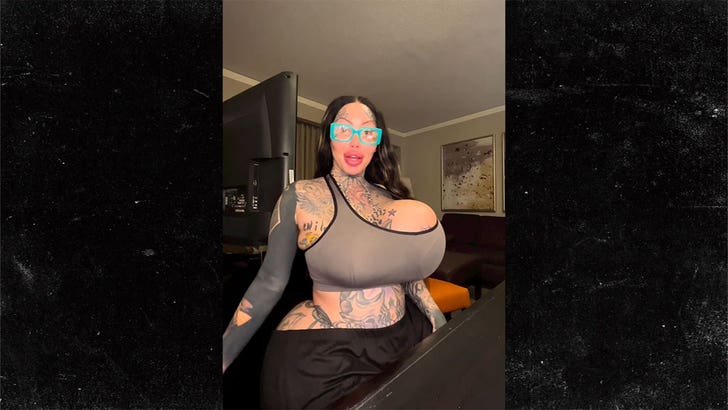 Instagram / @1800leavemaryalone
The Canadian model, who goes by Mary Magdalene on social media, says the 5,000cc implant recently popped ... leaving her with an 11-pound breast she's calling her "uniboob," and a bunch of saggy, tattooed skin.
MM, who has dropped six figures on a wide array of plastic surgeries in her life, says she's going to take out her 38J implants and revert to her natural self ... openly wondering if the burst boob is a sign she needs to change her look.
Mary's mega boobs have gotten her in trouble before ... as we reported, last summer she claimed her 22-pound breasts got her booted from a flight from Canada to Dallas for looking "too explicit."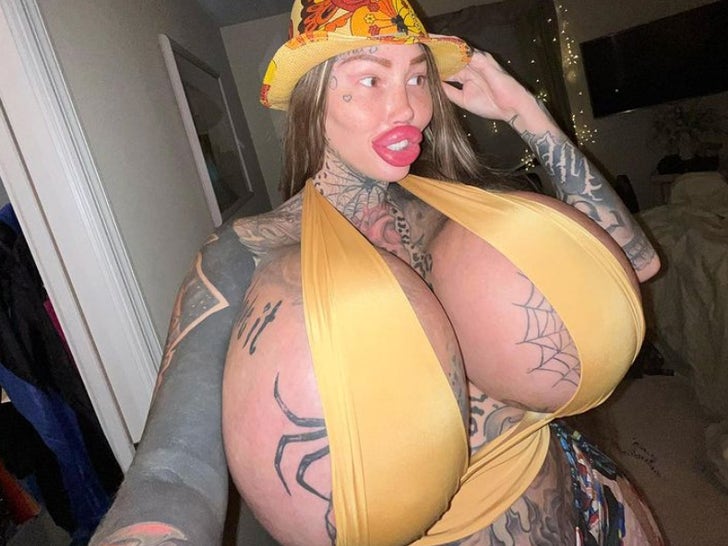 It's unclear what caused one of Mary's implants to rupture -- she's not saying -- but she's also considering reversing surgeries to other parts of her body ... including her butt.