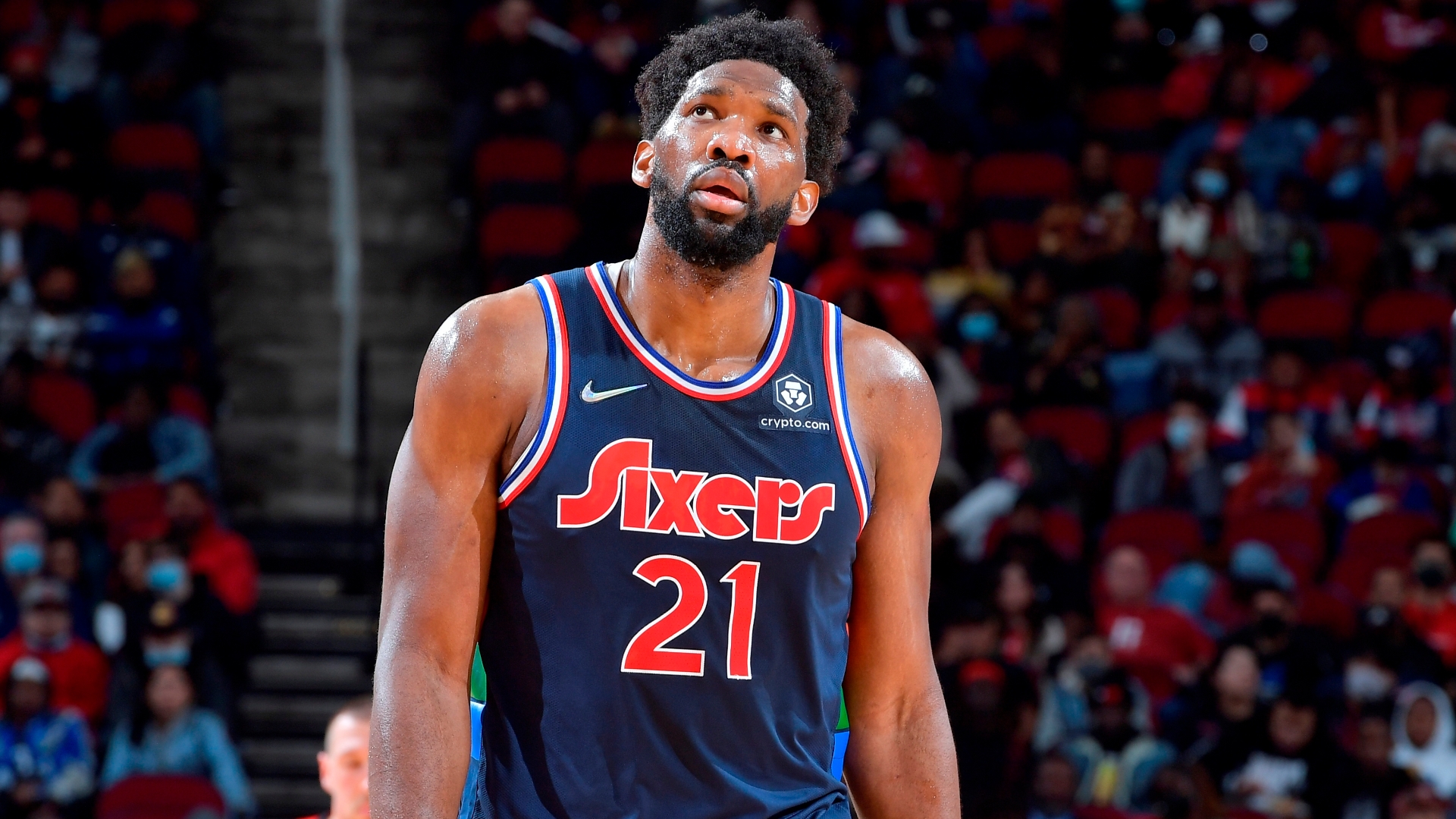 Joel Embiid finished with 31 points, eight rebounds, six assists and two blocks in just 26 minutes of action, leading the 76ers to a comfortable 111-91 victory in Houston.
The 76ers have now won a season-best seven in a row led by Embiid, who is starting to build an MVP case with an incredible 10-game stretch.
NBA League Pass: Sign up to unlock live out-of-market games (7-day free trial)
Embiid has been on a monster tear over the past 10 games averaging 32.6 points per game and 10.0 rebounds over the course of that span, highlighting how much the 76ers rely on him to win games.
"We've had to do it a lot of different ways," 76ers head coach Doc Rivers said postgame. "I think our guys have finally found a way to play no matter who's out on the floor - and that's why we're winning games."
Equally as important, Embiid has been getting to the free-throw line during this stretch as well, averaging 11.7 attempts per game. Against the Rockets in Houston, he went a perfect 13-of-13 from the line. He dominated early, scoring 17 of the team's points in the first quarter.
.@sixers @JoelEmbiid matched a season high for a quarter with 17 points, including shooting 9-9 from the free-throw line.
Embiid has now made nine FTs in three quarters this season. No other @NBA player has done so more than once this season.
h/t @Stathead
— Sixers Stats (@SixersStats)
January 11, 2022
Embiid has now scored 30 or more in nine straight road games, which is a franchise record. He surpassed Allen Iverson's eight-game streak from Nov. 16, 2005 to Dec. 10, 2005.
Overall, he's scored 30 or more in seven straight games which is just one shy of the franchise record, and in nine of the last 10 games.
Joel Embiid finished with 31 points tonight. He joins Allen Iverson (4x) and Wilt Chamberlain as the only 76ers players with 7 straight 30-point games.
Iverson and Chamberlain share the franchise record for consecutive 30-point games at 8 straight. pic.twitter.com/Dw4W213nQ1
— ESPN Stats & Info (@ESPNStatsInfo)
January 11, 2022
Embiid currently ranks in the top 10 in the league for both points and rebounds averaged. In the clutch, he's a huge reason for the 76ers have a winning 13-11 record this season as he leads the league with 5.8 points per game in crunch situations.
As of Jan. 11, he's broken through into the MVP Ladder but still ranks fourth or fifth behind the likes of Giannis Antetokounmpo, Nikola Jokic and Kevin Durant but watch out for his name to rise if he continues this level of performances while the wins continue to pile up for Philadelphia.