Kim & Pete
Ya, They're for Real
... Very Serious Date Night Embrace!!!
1/12/2022 1:15 PM PT
This should erase all doubt Kim Kardashian and Pete Davidson are the real deal -- the kinda PDA they put down during date night is the kind that screams: This. Is. Serious.
The couple was all loved-up -- holding hands, chatting and hugging each other tightly while waiting for ice cream Tuesday in L.A's Fairfax district. Nothing high falutin either -- they stopped by a Rite Aid after dinner for an ice cream dessert.
Interestingly, we really hadn't seen much in the way of PDA between the two during previous dates -- but what we saw last night was a clear sign their relationship is getting more comfortable and more intense.
TMZ broke the story ... Kim and Pete grabbed pizzas at Jon & Vinny's on Fairfax Tuesday night -- sitting at a back table and using the private entrance -- before heading out for Thrifty's ice cream at the Rite Aid.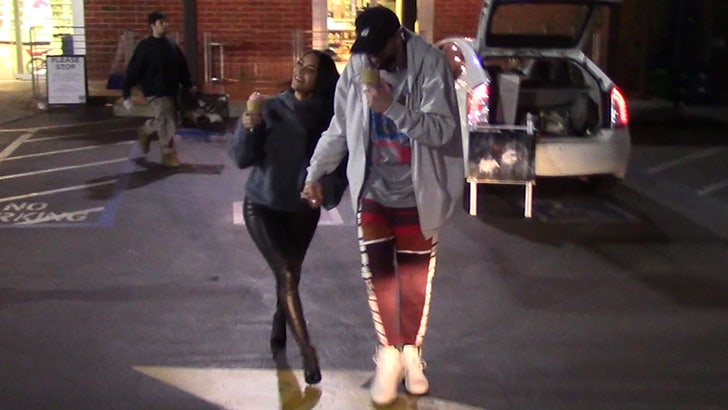 BACKGRID
When things were still fresh with Pete and Kim back in November, lots of people assumed it was a publicity grab, but it's almost impossible to keep arguing that point now.
As we've reported, Kim's friends love Pete ... telling us he's charming, and Kim has a lot of fun with him. We're told the duo's still taking things relatively slow, but to us, a pizza and ice cream night on the town is as relaxed as you can get -- so things are going well. Very well.