Michael Eric Dyson
Rips Supreme Court
... For Outlawing Affirmative Action
6/29/2023 3:44 PM PT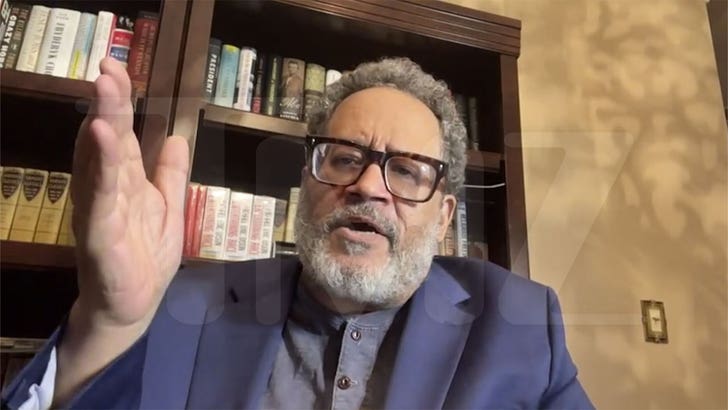 TMZ.com
Dr. Michael Eric Dyson's is livid six justices have upended affirmative action in this country, saying Black people are getting screwed all over again.
The Vanderbilt University professor joined us on "TMZ Live" Thursday and ... excoriated Chief Justice John Robert's and the 5 justices who joined him, ruling affirmative action violates the Equal Protection Clause of the Constitution.
Dr. Dyson argues Black people have always been denied opportunities in America, specifically because of their race, so there's no way to right that wrong without taking race into consideration.
Affirmative action was never a complete answer in the drive towards a more just society. But for generations of students who had been systematically excluded from most of America's key institutions—it gave us the chance to show we more than deserved a seat at the table.
In the… https://t.co/Kr0ODATEq3
— Barack Obama (@BarackObama)
June 29, 2023
@BarackObama
The impact of the SCOTUS decision is seismic ... private and public universities can no longer consider race as a factor in admissions. Many supporters of affirmative action fear white and Asian students will now be significantly favored in higher education, at the expense of other minority groups. The decision will clearly have repercussions in the workplace.
Dr. Dyson's also got a message for folks in the Asian community who are applauding the ruling.