'Wheel of Fortune'
Contestant Snags New Audi!!!
Even After Losing on Show
1/20/2022 12:40 AM PT
On "Wheel of Fortune" you're either a winner or a loser -- but one contestant who many feel got screwed into taking an 'L' ... still managed to scoop up a brand new Audi.
That's right, on Monday Charlene Rubush finally got some justice when she took home a brand new Audi Q3 3, the SUV she would've won when she was on 'Wheel' ... if not for a technicality.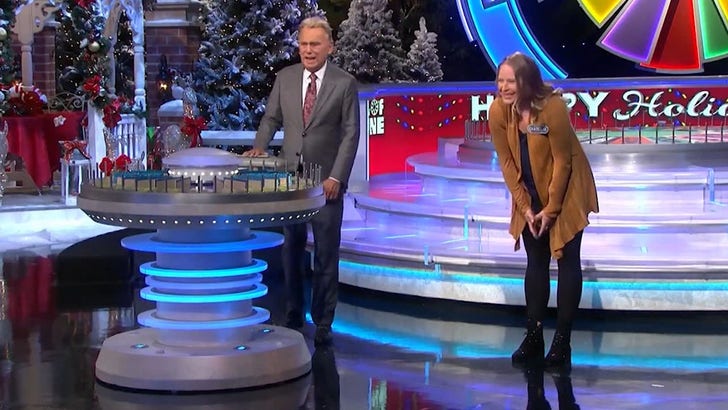 In case you missed it, Charlene lost during a final round last month after solving the phrase "CHOOSING THE RIGHT WORD." The problem is she paused too long before saying "word" -- well, at least that's what Pat Sajak and the 'Wheel' judges deemed. Watch the clip ... easy to see why viewers were outraged.
Anyway, she missed out on taking home a $40,000 Audi Q3 -- but now the Audi dealer in Henderson, NV came through for her. Charlene tells TMZ ... "The car drives so well. I'm loving it!! Much needed since my husband and I have been sharing one car since we moved here 3 years ago!"
After Charlene's episode, Audi actually tweeted that she was still a winner in their eyes. They tracked her down to gift her with the car anyway. And, yes they covered the entire cost ... including taxes!!!
Guess she really did win for losing. Congrats on your new ride, Charlene.