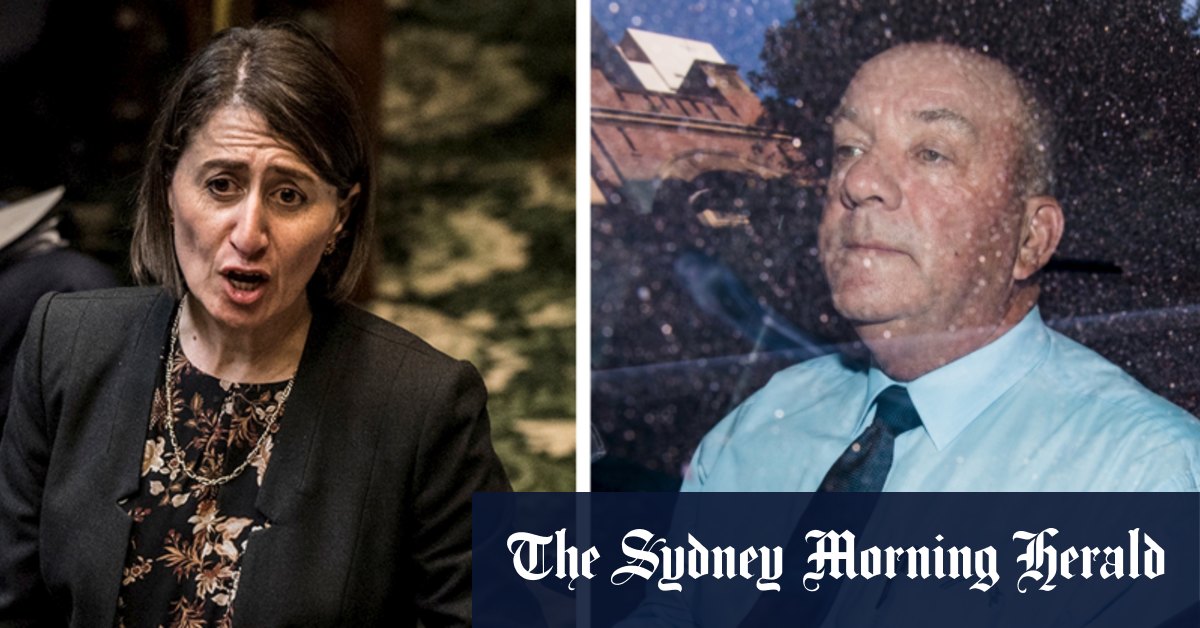 On Monday and Thursday, the ICAC cut the live feed of its usually public hearings as it took the Premier, and later Mr Maguire, to evidence that it regarded as too personal for public consumption.
On Monday, Mr Robertson said the legislation establishing the corruption watchdog provided that "a public inquiry is to be held in public" but "the commission may decide to hold part of the inquiry in private if it considers this to be in the public interest".
He told the ICAC's Assistant Commissioner Ruth McColl, the former NSW Court of Appeal judge who is presiding over the inquiry, that it was "a delicate matter and a matter of balance" but "considerations of public interest, plainly enough, include the public interest in preserving the privacy of persons concerned".
On Thursday, he went further and said the inquiry was not "a public trial as to the nature and extent of the relationship" between the pair.
He said the material to which he wanted to take Mr Maguire "trespasses on matters of considerable personal privacy" and the public interest was "significantly outweighed" by privacy concerns.
Loading
"Regretfully its been necessary for this inquiry to trespass on matters that ordinarily would be entirely private … as part of this Commissions responsibility of investigating not just alleged corrupt conduct, but conduct that is connected with alleged corrupt conduct," Mr Robertson said.
The relationship was confirmed by both parties this week, although it seems to defy easy categorisation. Ms Berejiklian responded "no way" at a press conference when asked if Mr Maguire was her spouse, and he said it was "on again, off again".
Contact between the pair ceased in about September this year two years after Mr Maguire quit Parliament in 2018 after a separate ICAC inquiry.
RECOMMENDED: