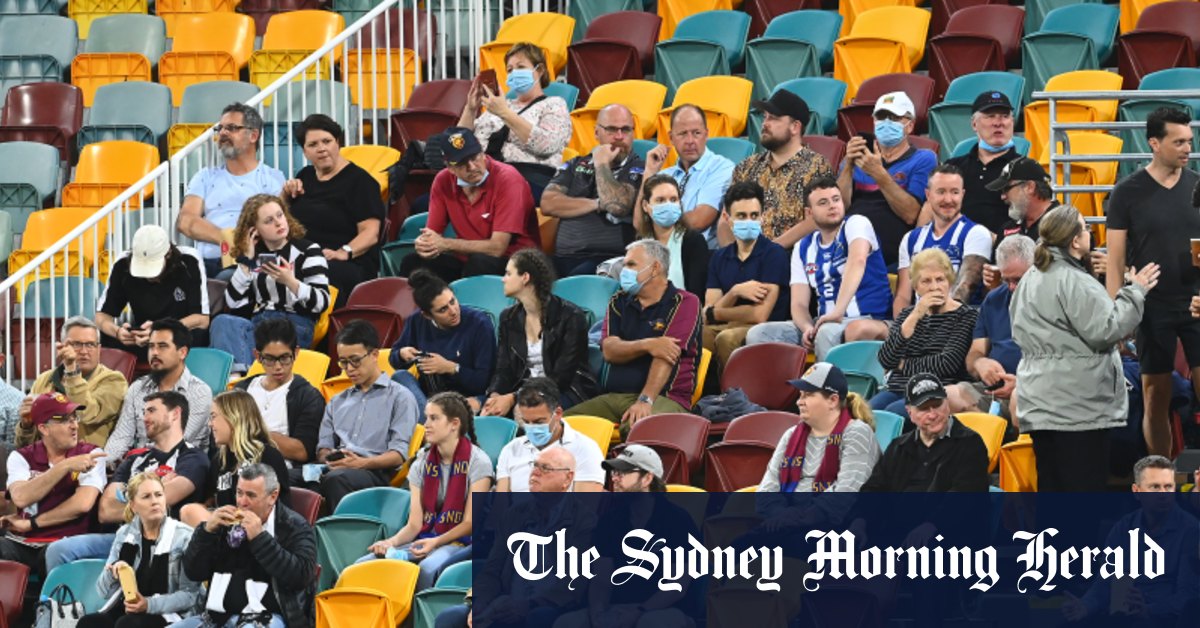 Participants had to adhere to a series of strict COVID-safe requirements to ensure the health and wellbeing of spectators.
As well as the usual attendance protocols such as being asymptomatic and not coming from coronavirus hotspots, trialists had to wear masks when entering and leaving the ground. They were encouraged to keep the masks on while sitting in clearly defined areas that didnt allow them to mingle with supporters in other bays.
The trialists, who could opt out at any time if they were concerned about comfort or safety, agreed to be surveyed afterwards about their game-day experience. If the experiment goes off without a hitch, further trials will be conducted leading up to the AFL decider.
It is the clearest indication yet that there is a desire to bring back fans to the footy if there are no COVID-19 health risks in doing so. The move could provide a huge boost for the AFL in what will be the first-ever grand final held outside Melbourne.
A successful trial will also result in positive news for the NRL. It raises the prospect of the third State of Origin match at Suncorp Stadium on November 18 also enjoying a 75 per cent capacity.
Given the Queensland Government has backed the move, it raises the prospect of the NSW Government following suit and boosting its venue capacity to 75 per cent. NSW Premier Gladys Berejiklian last week confirmed that ANZ and Bankwest stadiums would be able to boost their capacity from 25 to 50 per cent from October 1 under a "chequerboard" seating arrangement. The Sydney Cricket Ground has also provided a COVID-safe plan that is likely to be ticked off, while venues including Panthers and McDonald Jones stadiums are seeking similar increases.
Loading
The NRL has indicated that high-ranking finals teams wont be forced to relinquish home-ground advantage by being moved into larger venues. Under the NRL's plan for the play-offs, teams that finish first, second, fifth and sixth get to host their opening matches at their home grounds. In week two, games will be played in the "home city" of the losing teams from the top-four highest-ranked sides. Newcastle, Canberra and Sydney are considered the home regions for the teams that have already qualified for the finals.
The third week of finals will be in the "home regions" of the two winners from the top four after week one.
An increase to 75 per cent capacity would bring millions of dollars of additional revenue to the football codes, who are still reeling from the fallout from the coronavirus outbreak. The NRL announced on Monday that 25 per cent of its staff would be cut as part of planned cost savings of $50 million.
Adrian Proszenko is the Chief Rugby League Reporter for the Sydney Morning Herald.
RECOMMENDED: