Almost one in 20 fines issued under Queensland coronavirus public health directions have since been withdrawn, police say.
A total of 2059 infringement notices, worth $1334 each, have been handed out by police since the restrictions came into effect in late March.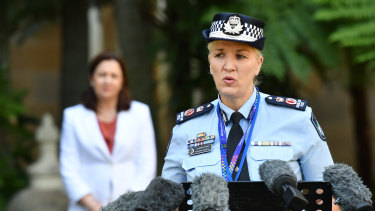 As a result of the review process 94, or 4.6 per cent of those issued, had been withdrawn as of yesterday a police spokesperson said.