Loading
The increase in the stronger positive-Indian Ocean Dipole events "has far-reaching implications for climate and weather extremes over regions influenced" by such patterns, the paper concluded. These include the devastating bushfires last spring and summer in south-eastern Australia, and the severe floods in eastern Africa.
In India, the monsoon is likely to arrive late and last longer, with the risk of prolonged flooding there, while parts of western Indonesia are likely to be extremely dry during such times, Dr Cai said.
Australia's highly volatile rainfall patterns are influenced by climate drivers to the west from the Indian Ocean, to the east from the Pacific and from the Southern Ocean to the south.
Research is under way to understand both how the warming climate is affecting these drivers but also how they interact with each other to affect Australia and elsewhere.
Dr Cai said the studies indicate the Indian Ocean Dipole will become "more independent in the future" from the El Nino Southern Oscillation (ENSO), the dominant pattern in the Pacific. "There's no evidence to suggest this increase [in positive-IODs] is just a consequence of an increase in extreme El Ninos," he said.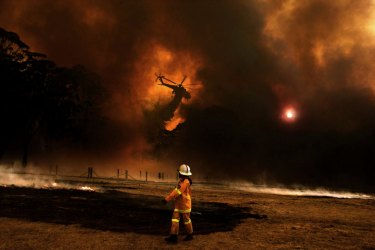 The overall issue is the atmosphere is becoming "more energetic" as rising levels of greenhouse gas emissions trap more of the sun's energy, he said.
Every degree of warming, for instance, increases the atmosphere's ability to hold moisture by about seven per cent, increasing the potential for deluges when rain occurs.
Loading
For the Indian Ocean, the fact western regions are warming quicker than the east, shifts rainfall westwards too. That movement chokes off an important source of moisture that would normally be available to provide important rains reaching south-eastern Australia, particularly during winter and spring.
In the future, the convection shifts so much to the west, it is extremely dry [in the east], and the flip to an extreme event "is so easy to occur" compared with more moderate varieties of the positive-IOD, Dr Cai said.
"That is the fundamental dynamic of why the extremes will come more often," he said.
For the flipside, negative-IODs when rainfall patterns shift eastwards won't change that much in the future with little difference between strong and weak one, Dr Cai said. "They are all weak anyway [compared with positive-IODs]."
Other scientists involved in the paper were based at the University of NSW and at institutes in China and Japan.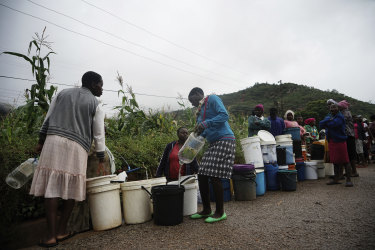 Peter Hannam writes on environment issues for The Sydney Morning Herald and The Age.
Most Viewed in Environment
Loading
RECOMMENDED: