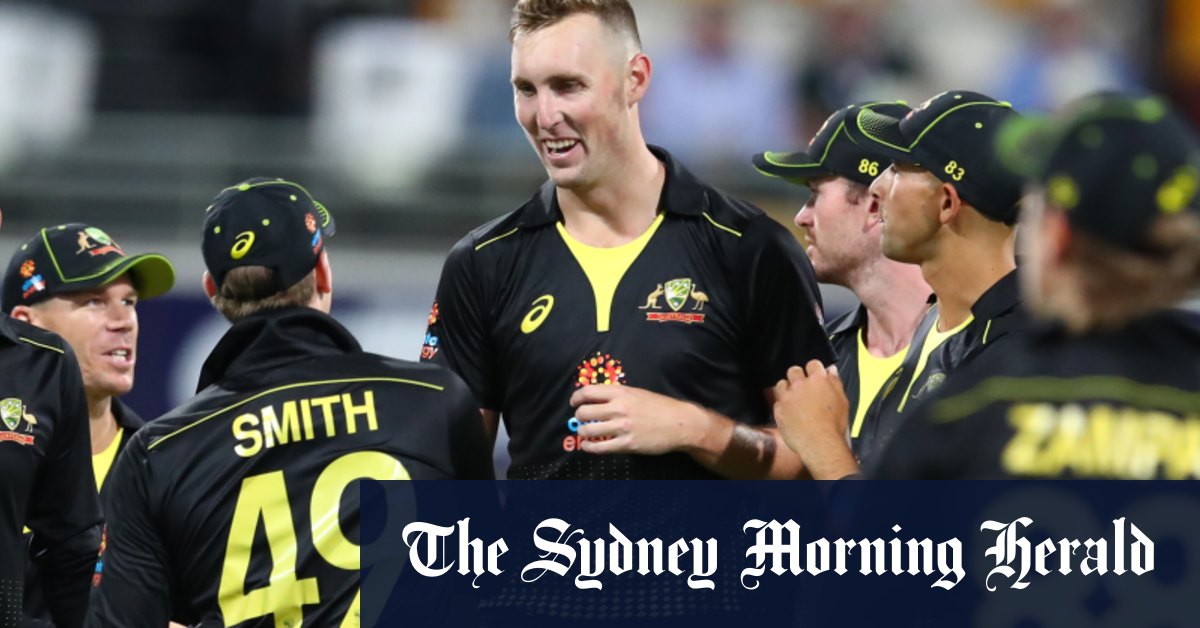 "Our view is that the contract has been frustrated," he said on Thursday as Nine announced its financial results for the past year. "We had a contract for an event held in October-November this year. That is not happening. That event has been cancelled and our contract has been frustrated.
"So we will talk to all relevant parties about those rights when they become available again but at this point there is no concrete details, so for the moment we are out."
The rights to broadcast the T20 World Cup in different markets around the globe are sold by the game's governing body, the International Cricket Council. In the case of Nine, it sub-licensed matches for free-to-air coverage from Foxtel and made a prepayment for the event that was referred to in the company's results on Thursday.
Nine has retained an interest in cricket by televising a series of global events including last year's World Cup, this year's women's T20 World Cup Australia, as well as the Ashes in 2019.
However, after four decades of beaming international cricket into Australian homes during the summer, Nine switched to tennis two years ago with a $300 million, five-year deal to televise the Australian Open.
CA's interim boss Nick Hockley, meanwhile, hit back at Seven chief James Warburton on Thursday, declaring the game has a "very clear agreement" with its TV partners which it was determined to meet.
Though Hockley attempted to dismiss concerns about a fracture in the relationship between the two organisations, he said he and Warburton have not spoken since the Seven boss attacked the game on Tuesday over a lack of clarity with scheduling.
Foxtel bosses have not commented publicly this week but the subscription TV provider will be watching developments closely.
"We're absolutely committed to delivering our side of the bargain which is fantastic summer of cricket and I think work with all our partners to deliver the best possible summer, the best possible experience, the best possible entertainment for all our fans and the public," Hockley said.
Loading
"So, thats what were focused on and I think weve got a very clear agreement, that is fulfilling our part of the bargain and thats entirely what were focused on."
Hockley does not believe there would be any grounds for networks to renegotiate a deal this summer.
"I dont think so. I think, certainly, biosecurity and health and safety of the players throughout the summer is absolutely the number one priority and creating hubs and concentrating content as the other sporting codes have done throughout the winter is something were likely to have to do, certainly in the early stages of the season," Hockley said.
"We are hoping the situation improves, I think clearly its going to be a busy and full summer, both the international playing group and the domestic group and WBBL.
"But were working through the schedules as we said at the moment and theres going to be lots of great cricket and I think the main thing is were permitted to delivering the full international summer and to deliver a full BBL."
CA is expected to announce the Australian women's team's limited overs series against New Zealand, due to start in late September, will be held entirely at Brisbane's Allan Border Field.
Sport newsletter
Sports news, results and expert commentary delivered straight to your inbox. Sign up to the Herald's weekday newsletter here and The Age's weekly newsletter here.
Chris Barrett is Chief Sports Reporter of The Sydney Morning Herald.
Andrew Wu writes on cricket and AFL for The Sydney Morning Herald
Zoe Samios is a media and telecommunications reporter at The Sydney Morning Herald and The Age.
RECOMMENDED: