Donald Trump's senior advisor and son-in-law Jared Kushner reportedly discouraged the president from listening to a plea by New York Governor Andrew Cuomo for tens of 1000's of ventilators to take care of the novel coronavirus pandemic, saying the request was an exaggerated one.
In doing so, Vanity Fair reported, Kushner was successfully operating a shadow coronavirus process drive workforce in the White House that was extra highly effective than the official one headed by Vice President Mike Pence.
This was partly because of the vacuum left by the departure of the former performing chief of workers Mick Mulvaney whose substitute, Mark Meadows, has solely simply joined. However Kushner was said to be angered by the criticism of Trump, and when he received concerned, reportedly informed folks, "I know how to make this government run now."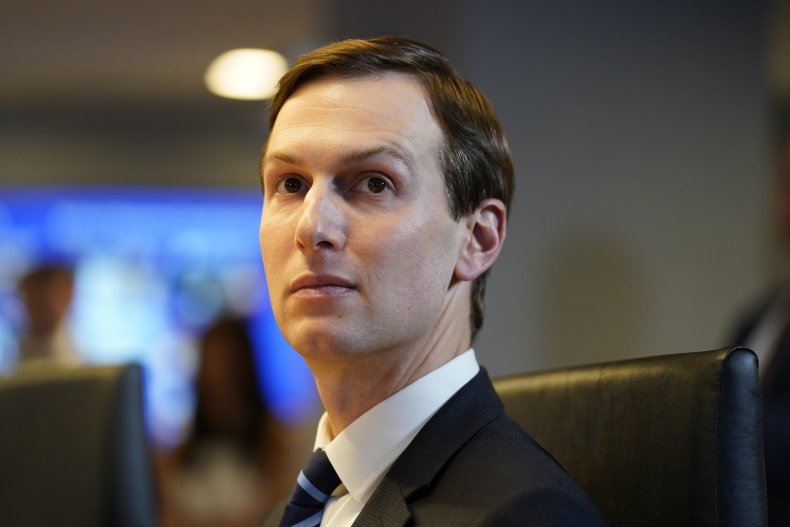 Kushner can be said to have urged Trump to problem Cuomo's attraction for 30,000 ventilators for New York, which he believed was alarmist. Vanity Fair reported that he informed a White House meeting, "I have all this data about ICU capacity. I'm doing my own projections, and I've gotten a lot smarter about this. New York doesn't need all the ventilators."
On March 26, Trump informed Fox Information anchor Sean Hannity that he didn't consider New York wanted the variety of ventilators Cuomo was calling for.
Newsweek has contacted the White House for remark. A White House assertion to Vanity Fair rejected experiences of a rift between Kushner and the process drive, saying that "Kushner and Pence work so effectively collectively as a result of they each view their roles via the lens of what is finest for the American folks and the way can we finest serve the president.
"The task force has orchestrated a massive historic partnership between the public and private sector, coordinated the federal government's urgent response, and has unleashed a whole-of-America approach that will save lives." deputy press secretary Hogan Gidley said in the statement.
The magazine noted that the shift in Trump's coronavirus messaging from wanting the U.S. to reopen by Easter to extending social distancing guidelines for another 30 days, was driven in part by the polling figures in predominantly Republican-supporting states, and fears that the pandemic could end his presidency,
But he was also affected by the condition of his friend, the 78-year-old real estate developer, Stan Chera who had contracted the coronavirus and fallen into a coma, with Trump donor Bill White telling Vanity Fair: "Boy, did that hit home. Stan is like one of his best friends."
The president did not refer to Chera by name, but did tell reporters in the Rose Garden on Sunday that he had a friend who had been hit hard by the disease, saying, "the speed and the viciousness, especially if it gets the right person, it's horrible, it's really horrible."
As of Thursday morning, there are more than 216,000 confirmed cases of COVID-19 in the U.S. with more than 5,100 deaths, and over 8,600 recoveries, according to Johns Hopkins University.
The Statista chart beneath exhibits the progress of confirmed coronavirus instances in New York as of April 1.