Marvin Gaye knocked the Beatles off of the top of
Rolling Stone
's overhauled and more inclusive "500 Greatest Albums of All Time" list. The newly announced rankings finds the Fab Four's
Sgt. Pepper's Lonely Hearts Club Band
dropping from the top spot all the way down to No. 24, while Gaye's
What's Going On
has moved up five spots to No. 1.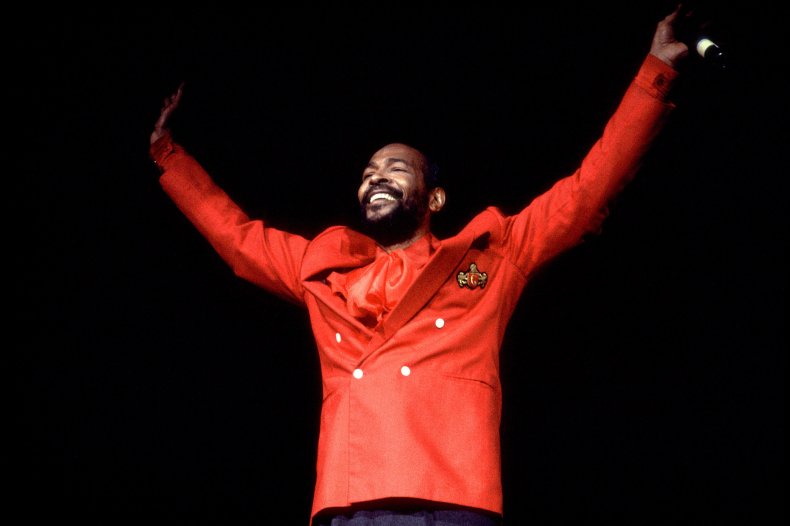 Published 17 years after the first version of the top-500 list was unveiled, the new iteration is "less rock-centric," according to the magazine's own words.
It's also much more diverse. The 2003 list (and a slightly updated version in 2012) contained only three albums by female musicians among its top 50, with the highest-ranking—Joni Mitchell's Blue—coming in at No. 30. (Blue is No. 3 in the new list.) Now the top 50 features seven albums by women, and an additional two more featuring women in prominent roles, via work from Fleetwood Mac and The Velvet Underground & Nico.
Newsweek subscription offers >
The revamped top 50 is made up of 24 albums by people of color, but only three by women of color; the 2003 original had just 12 artists of color in the top 50. The Beatles alone had five albums placed in the original top 14.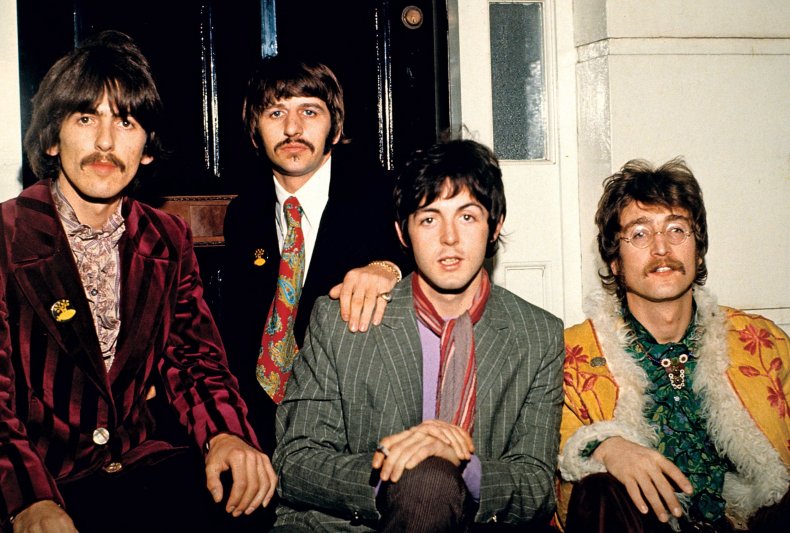 The list is also more contemporary, with 154 new albums not on the previous rankings, including 86 albums from this century. In a post announcing the new project, Rolling Stone commented, "When we first published the 500 Greatest Albums of All Time in December 2003, Amy Winehouse was still three years from releasing Back to Black, and Kendrick Lamar's good kid, m.A.A.d city, was almost a decade away; many of today's top musicians (and fans) weren't in middle school yet."
Noticeable changes include two Prince albums to the top 50, with Purple Rain at no. 8, and Lauryn Hill's The Miseducation of Lauryn Hill rounding out the top 10. The Beatles' Abbey Road is now the group's highest-rated release at no. 5, while Stevie Wonder's classic Songs in the Key of Life sits a spot higher, and the Beach Boys' Pet Sounds sits just below What's Going On, at No. 2.
Newsweek subscription offers >
Gaye's seminal 1971 album reaching the top spot nearly 50 years after its release is also representative of the time we now live in. The Motown legend recorded the LP, and specifically the title track, as a response to police brutality during a protest. "Mercy Mercy Me (The Ecology)" and "Inner City Blues (Make Me Wanna Holler)" are other hits from What's Going On.
More than 300 artists, journalists, and industry figures helped Rolling Stone compile the list. Voters submitted ballots ranking their 50 favorite albums, and the magazine tabulated the results. Artists who participated in the voting process included Beyoncé, Billie Eilish, Taylor Swift, Alabama Shakes' Brittany Howard, Beastie Boys' Adam Horovitz and Morrissey.
"I think it's an honest reflection of how taste is now," Rolling Stone's Reviews Editor, Jon Dolan, said in a statement.
To better help you debate the virtues of the new list with your friends, click here for the full rankings and compare it to 2003's here.
The 20 Greatest Albums of All Time (according to RS in 2020, that is):
01. Marvin Gaye – What's Going On
02. The Beach Boys – Pet Sounds
03. Joni Mitchell – Blue
04. Stevie Wonder – Songs in the Key of Life
05. The Beatles – Abbey Road
06. Nirvana – Nevermind
07. Fleetwood Mac – Rumours
08. Prince and the Revolution – Purple Rain
09. Bob Dylan – Blood on the Tracks
10. Lauryn Hill – The Miseducation of Lauryn Hill
11. The Beatles – Revolver
12. Michael Jackson – Thriller
13. Aretha Franklin – I Never Loved a Man the Way I Love You
14. The Rolling Stones – Exile on Main Street
15. Public Enemy – It Takes a Nation of Millions to Hold Us Back
16. The Clash – London Calling
17. Kanye West – My Beautiful Dark Twisted Fantasy
18. Bob Dylan – Highway 61 Revisited
19. Kendrick Lamar – To Pimp a Butterfly
20. Radiohead – Kid A
RECOMMENDED: