The winning numbers in Saturday night's Powerball draw were 2, 8, 18, 21, and 23. The Powerball was 16 and the Power Play was 4X.
But no one claimed the $104 million jackpot in the May 24 draw, so it will roll over to the next drawing on May 28. The estimated jackpot then will be $114 million with a cash value of $91.6 million.
Although no one won the jackpot in Saturday night's draw, there were some big winners, including a player from Pennsylvania who matched five balls correctly. Thanks to a Power Play purchase, the player won $2 million.
Fourteen players correctly matched four balls and the Powerball to win $50,000 prizes. Two more players also had the Power Play feature and won $200,000.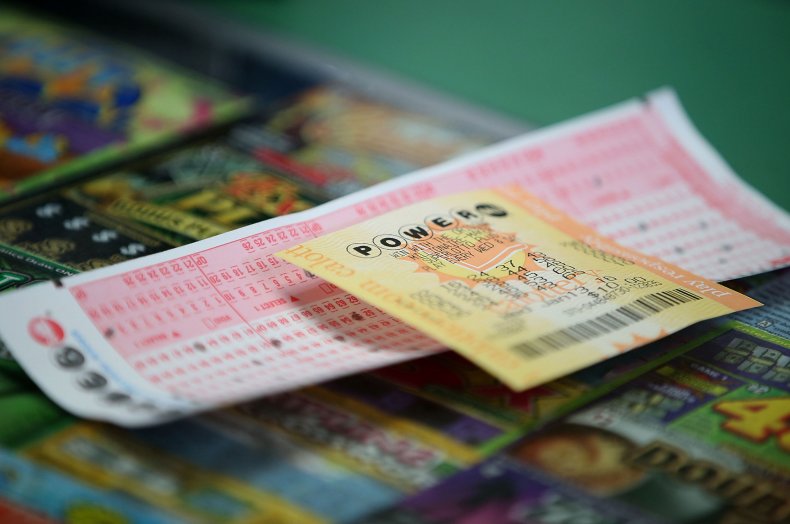 There hasn't been a Powerball jackpot winner since the draw on April 9. A player in New Jersey scooped the $190 million jackpot after buying a ticket at Buy-Rite Liquor in Piscataway.
In January, a woman in Florida scooped the $396.9 million jackpot. Sheryll Goedert, 61, is the 13th winner of a Powerball jackpot from the state and chose to receive her winnings as a one-time, lump-sum payment of around $276.6 million.
How to play the Powerball lottery
The Powerball lottery can be played in 45 states, Washington, D.C., Puerto Rico and the U.S. Virgin Islands. To enter the Powerball lottery, players must purchase a ticket from a licensed lottery retailer. Participants must choose five numbers between one and 69 for the white balls and one number between one and 26 for the red Powerball.
The Powerball drawings are held every Wednesday and Saturday at 10:59 p.m. ET and the ticket sales cut off around one to two hours before the drawing, depending on the jurisdiction. To watch the Powerball drawing, check on the Powerball website to see which TV stations are showing the drawing in your area.
Powerball jackpot
Many factors determine the advertised Powerball jackpot amount, including game sales and the annuity. Saturday drawings have greater game sales than a Wednesday drawing, for example, and the amount of tickets purchase can vary throughout the year.
The annuity, which funds an annuity prize, can be affected by interest rates, as the higher the interest rates, the higher the advertised Grand Prize.
The difference between the Powerball annuity and cash option is that a jackpot winner can choose to either receive the money as an annuity which is made up of 30 graduated payments increased by 5 percent each year over 29 years or as a lump-sum payment paid out in one go.
The cash value option is the amount of money needed in the jackpot prize pool to fund the estimated jackpot annuity prize.